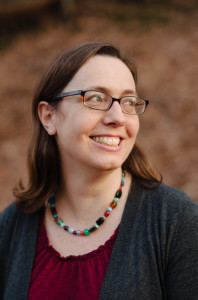 I'm the author of several children's non-fiction books, including The Girls' Guide to Campfire Activities and Cat's Cradle and Other Fantastic String Figures. I also moonlight as a freelance book editor. Most recently, I've been working with author/illustrator Charles Santore and the estate of illustrator Don Daily on classic picture books for Cider Mill Press Book Publishers.
Most days, I can be found helping kids maximize their creative potential at Spells Writing Lab, where I serve as the program director. I love working with our students in the Write Club after-school program, weekend writing workshops, and our signature summer camp.
I'm available for author visits, but can also help facilitate classroom writing workshops presented by Spells. (Check out the Spells website for more information about how we energize kids' interest in writing.)
I would love to hear from you on Facebook, Twitter, Instagram, Pinterest, or using the contact form on this website!